Hey everyone,

just got back from Oxford pairs, thought we'd share some photos from the event.

The upcoming podcast will have our 'full' (if tired/hungover) review of the event which will be up shortly. Hopefully this will give you an idea of how it all ended up.

Through the magic of the FoW forum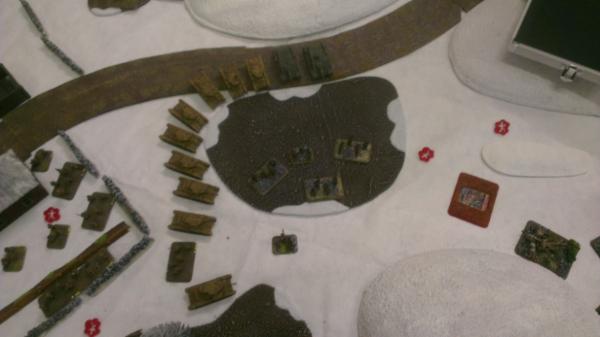 My only photo, Mat's tanks surround my the remnants of 2nd platoon desperately hoping the woods will shield them. Despite killing 7 of my 9 platoons, I make 2 company morale checks and win the game as time is called and Mat hasn't taken the objective...seems a little unfair to me but apparently that's how it works...sorry Mat.
why we were worse for wear at the start - but lends
support to the theory i play better hungover!
Thanks for looking
Adam and Winner Dave