Good afternoon and Happy Christmas to you all,
I've finally finished my platoon of heavy mortars, which I started painting almost straight after the Breakthrough Assault tournament. They had arrived the day before the tournament and I got a chance to use them in anger against Adam a couple of days ago.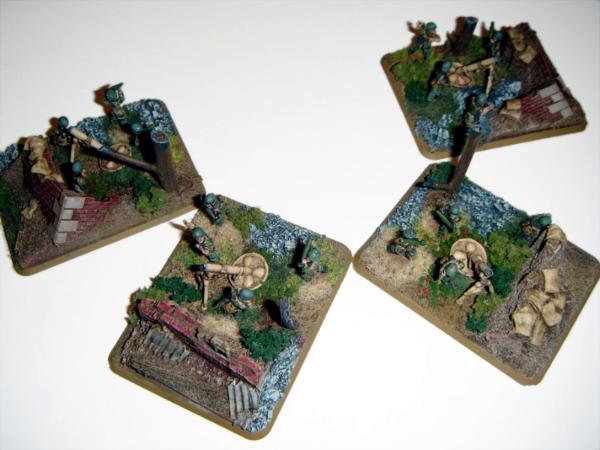 I airbrushed the mortars themselves, the crewmen were finished off using my new brush.
Every time I paint I find I try a new technique/paint scheme, so my armies never look fully coordinated but I don't mind too much. One thing I am really keen on is improving every time I paint, to that end any comments on how I could make the next batch (Pak 40s) look better is appreciated.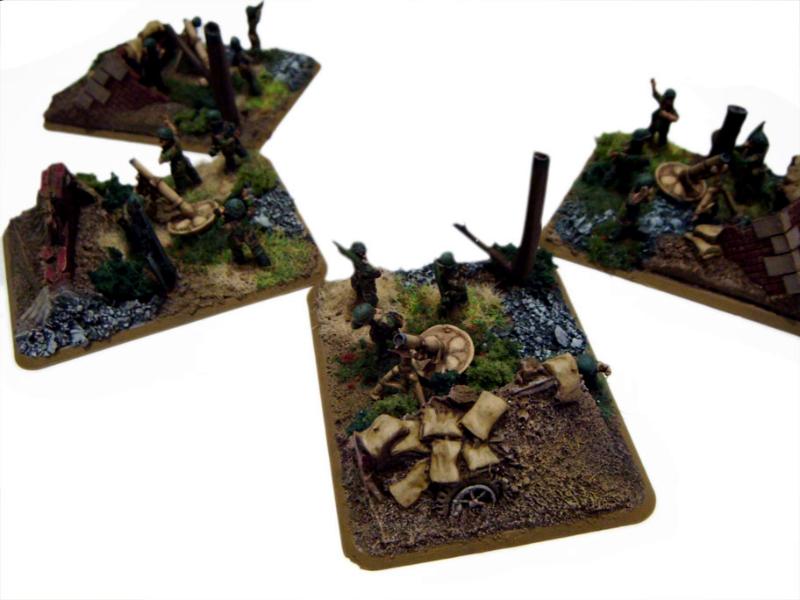 Thanks and Happy Christmas again...